Here's what happens when you start using skin peels
According to specialists in the field, our skin rejuvenates itself on a regular basis. However, as we go from one season to the other, it is possible that too many dead cells, debris and other impurities gather on the surface of our skin. In such situations, we cannot wait for our skin to handle matters. We have to give it a little push, and this is where skin peels come in. If you are curious to find out what happens when you start using skin peels, do not hesitate to read the entire article.
#1 A fresh layer of skin will be exposed
No matter which type of skin peel you decide to use, its mission will be the same, and that is to remove the dead cells accumulated on the surface of the skin. Upon using such a product, you will exfoliate the skin and remove the upper layer(s). As a natural consequence, a fresh layer of skin will be exposed, and everyone will be impressed with your radiant, natural-looking appearance.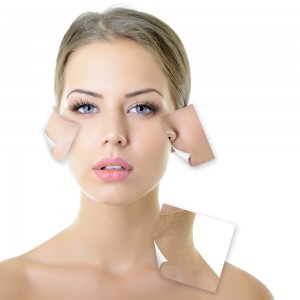 #2 Your skin will be more sensitive for a while
Whether you decide to use at-home peels, or you prefer visiting the doctor for an in-office procedure (chemical peel), it is important to understand that skin peels sensitive. This is especially valid immediately after the procedure, as the fresh layer of skin is highly sensitive. In general, it is recommended to avoid immediate exposure to the sun, as it can damage the new layer of skin and cause some additional problems. In the situation that you have gone for a chemical peel, keep in mind that your skin is going to be even more sensitive.
#3 You might get the sunburned look
Depending on the product you will use, it is possible to get a sunburned look, in the first days immediately after the peel. This is even more valid if you decide to go for the chemical peel; as this removes more layers of the skin, it will leave you looking all red and crusty. Chemical peels penetrate deeper, and they provide better results, but they also take a longer recovery. If you are willing to try such procedures, you should also prepare yourself for a prolonged period of recovery.
#4 Fine lines and wrinkles are less visible
The purpose of skin peels is not only to remove dead cells accumulated on the surface of the skin. Apart from improving the dull aspect of the skin, such cosmetic products and procedures can be used to minimize the signs of aging. Regular peels can take years off your face, making both wrinkles and fine lines less visible. However, it is important not to use such products too often or too aggressively, as you will end up doing more harm than good. You want the skin peel to minimize or even eliminate fine lines and wrinkles, not make you look even older than you are.
#5 You will have a more uniform skin tone
As the years go by, it is possible that blemishes, acne, and other such problems lead to areas of hyperpigmentation on the skin. By using a skin peel, you can even out your skin tone and get rid of all these imperfections. It is a known fact that the uniform aspect of the skin will also allow you to look younger, especially if the peels are performed on a regular basis.
#6 You will have tighter skin
As we begin to age, our skin begins to lose its structural support, as collagen and elastin proteins break down. This is especially obvious in the upper layers of the skin, as these are most often exposed to various aggressive factors. When you use a skin peel or have an in-office procedure, you are exposing a healthy layer of skin, one that has a healthy structural support. This is the reason why, after a peel, your skin appears to be tighter. Because it is.
These are only a couple of things that happen when you start using skin peels. As it was already mentioned, you can use a skin peel in the comfort of your home or visit your doctor for a chemical peel. Keep in mind that each type of peel comes with its set of advantages and disadvantages; moreover, the chemical peel is the most aggressive, removing several layers of the skin and requiring the longer period of recovery.
References:
1. https://www.thebeautyinsiders.com/dos-and-donts-of-facial-masks-and-peels.html
2. https://www.solvaderm.com/blog/skin-peels.html
Author Bio:
Annie Lizstan works as a health and beauty consultant for online websites and an independent researcher by profession. She had completed her studies from university of Arizona and live in Wasilla, Alaska. She always like to explore her ideas about health, fitness and beauty . She has experience researching as a passion as well as profession. You can also connect with her on Facebook, Twitter and Pinterest.