Tea is one of the most favourable drinks across the world, with its wonderful flavours and relaxing qualities it's no wonder so many opt for it. Black tea is without a doubt one of the best blends of tea, with its natural ability to boost you energy levels, it's exactly what you need to start your day. Not only does it help energise you, it provides you with an explosion of flavour and aroma. With black tea being a favourite amongst many I have put together 5 of the most favoured black tea blends available on the market. Try them all for health benefits of black tea and see which one you prefer.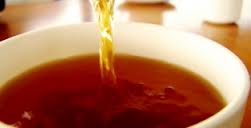 Earl Grey:
It is thought that Earl Grey tea dates back to 1803, when it was presented to the British Prime Minister Lord Grey. Legend has it that one of Lord Grey's men rescued a Chinese mandarin's son from drowning, to give thanks to the Prime Minister the Chinese mandarin offered him cases of the luscious tea blend.
Earl Grey is filled with aromas and has a truly distinctive taste, the blend consists of a bergamot oil, extracted from the rind of a bergamot orange. This wonderful citrus fruit is what gives us the flavours we experience in our tea.
Masala Chai Blend:
This wonderful blend of tea originated is Asia yet its history lies with the English. During the 1830's the British began cultivating tea plants present in India, Sri Lanka and Kenya, although these plans had Chinese origins they were considered to be on British India and British Ceylon. For this reason the tea was brought to Western Countries where it has been enjoyed by many.
The blend is a fantastic combination of black tea, spices, milk and honey. The classic Indian method of preparation has been somewhat adapted in the West, yet it still proves to be a favourite.
English Breakfast Blend:
The origin of the English Breakfast Blend is one that you may be surprised to hear. The name given to the tea was not given in England but in America. It is thought that an English Immigrant began to sell the blend in American colonies under the 'English Breakfast'. The tea however was promoted by Queen Victoria and has since been fully appreciated in England.
This tea is generally enjoyed with breakfast and has a blend of teas originating from India, Sri Lanka and Kenya. It has a full bodied rich taste that can be enjoyed with both milk and sugar.
Irish Breakfast Blend:
This is a fairly new blend of tea after being separated from the English blend during the Second World War. Before the war England supplied Ireland with their tea, when the war broke out however Ireland cut ties with the English, thus cutting their tea supplies. For this reason the Irish began to import their own tea, creating their own flavours and their own Irish Breakfast Blend.
The Irish tea consists mainly of blends from India, it has a smooth texture and a strong flavour that can be enjoyed with milk. Many however do prefer to have their tea with sugar and lemon instead.
English Afternoon Blend:
This afternoon tea blend is generally served with an array of scones, muffins and sandwiches. The tradition originates from the 19th century when the 7th Duchess of Bedford, Anna, became hungry in the evenings due to late dinner servings. The duchess therefore asked her servants to bring her tea and cakes in the evening so that she could supress her hunger. She even began to invite her friends to join her bringing about the birth of tea in the afternoon.
The tea itself is made from a blend of teas from India, Sri Lanka and Kenya. It is an extremely refreshing tea that quenches thirst and leaves you feeling satisfied. The teas was originally presented in large ornate silver tea pots and poured into delicate china cups. It was generally served with milk or lemon depending on your tastes.
Author Bio:
Kate is a lover of tea and coffee and has been since she can remember. She currently writes for Ringtons Beverages, providers of wholesale loose tea and wholesale coffee.