To digest fame is not everyone's cup of tea. A phrase my grandmother used to say a lot. She also added, to get success is very difficult, but to maintain the success is even more difficult. One right move and you become a famous name. People around you, following you, taking pictures, asking for autographs, making you feel like king of the world. In all such scenarios it is very easy to be carried away. The word NORMAL LIFE doesn't exist anymore. With a bunch of people following you everywhere you go, the private life of a person is affected very badly. Moreover, with more work, you become more isolated from closed ones as you have to travel a lot. Loneliness is one of the reason that makes you more vulnerable towards addiction.
Living the life of a celebrity comes with its own perks. If asked, one of the most common answer celebrities asks for is privacy. Somewhere where they can get away from and relax and be themselves for a while. As a celebrity they always have to maintain an IMAGE. The constant pressure to dress well, behave well takes its toll. Whether you are a musician or an actor or politician, it gets to you eventually. Today we will take a look at famous musicians who battled alcoholism, drug abuse and have sought the help of alcohol addiction treatment facilities. Many lost their lives, many won the battle and others are still struggling.
Have a look:-
Kurt Cobin
Probably one of the fastest rise to fame at an early age and lost it all with alcohol and drug addiction. Eventually he committed suicide at age of 27 at the peak of his career.
Amy Winehouse
27 years old, British music sensation Amy Winehouse died of alcohol poisoning at her home. She was a binge drinker and her stress and sad life story eventually got the best out of her and we lost another bright star.
Ozzy Osbourne
The addiction to alcohol and drugs led to him being fired from his band Black Sabbath in 1978. He is still struggling with the addiction.
Keith Urban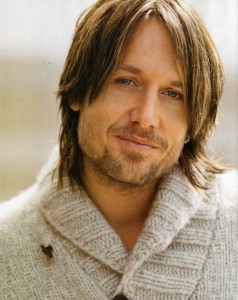 Famously known as the husband of Nicole Kidman, Keith have checked in alcohol treatment centers and have remained sober since then. He also advised that there is no shame in asking for help.
John Lennon
Along with wife Yoko Ono, Lennon was arrested for marijuana possession and was an alcoholic. The charges were very severe and almost cost him his US citizenship. He was murdered outside his house in New York.
The list goes on and on, Britney Spears, Elton John, Snoop Dogg, Michael Jackson or the more recent ones like Justin Bieber, Lindsay Lohan, Demi Lovato, Shia LaBeouf and many others have battled or still battling addiction.
A simple piece of advice I personally give to everyone to stay away from drugs or alcohol is to not start. It is all starts with one puff or one drink and rest is history.
Stay Safe & Stay Clean!
Authorship
 Donna is highly active among alcohol treatment centers to bring awareness among teens to stay away from any addiction. She is also an active member in many awareness campaigns.